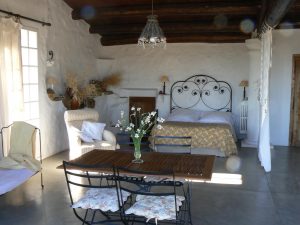 The roof terrace suite, with its waxed cement floor, white-limed walls, stone-adorned corner bathtub, cream tones, dried bouquets and wrought iron furniture has a timeless feel.
Here guests enjoy a large lounge and bedroom and an extra large bathroom.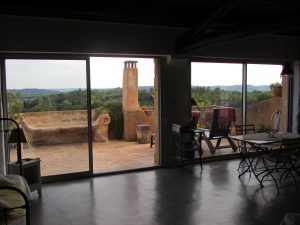 But, above all, guests benefit from the superb terrace surrounded by benches and parapets with a panoramic view overlooking the mediterrannean landscape and the garrigue.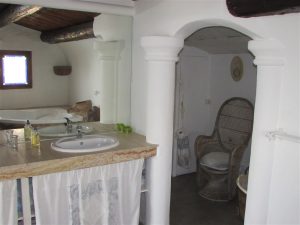 The terrace suite is set up for guests to prepare their own light meals (with microwave, fridge and hot plates).